12 December 2017, 12:00 am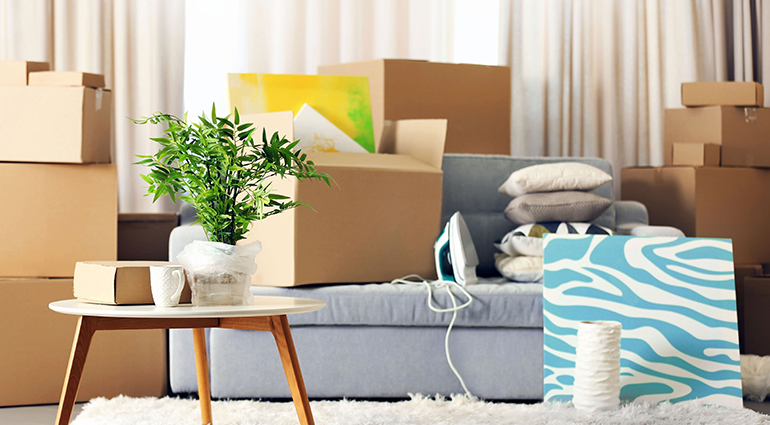 We were excited about moving for my husband's job. But the unknowns and challenges leave me feeling anxious. Thoughts of sorting and packing up belongings. Looking for a place to live. My finding a new job too. Making my way around a new city, and getting settled. It was all . . . unsettling. As I thought about my "to-do" list, words written by the apostle Paul echoed in my mind: Don't worry, but pray (Phil. 4:6–7).
If anyone could have been anxious about unknowns and challenges, it would have been Paul. He was shipwrecked. He was beaten. He was jailed. In his letter to the Philippian church, he encouraged his friends who also were facing unknowns, telling them, "do not be anxious about anything, but in everything, by prayer and petition, with thanksgiving, present your requests to God" (Phil. 4:6).
Paul's words encourage me. Life is not without uncertainties—whether they come in the form of a major life transition, family issues, health scares, or financial trouble. What I continue to learn is that God cares. He invites us to let go of our fears of the unknown by giving them to Him. When we do, He, who knows all things, promises that His peace, "which transcends all understanding, will guard" our heart and mind in Christ Jesus (Phil. 4:7).
More
11 December 2017, 12:00 am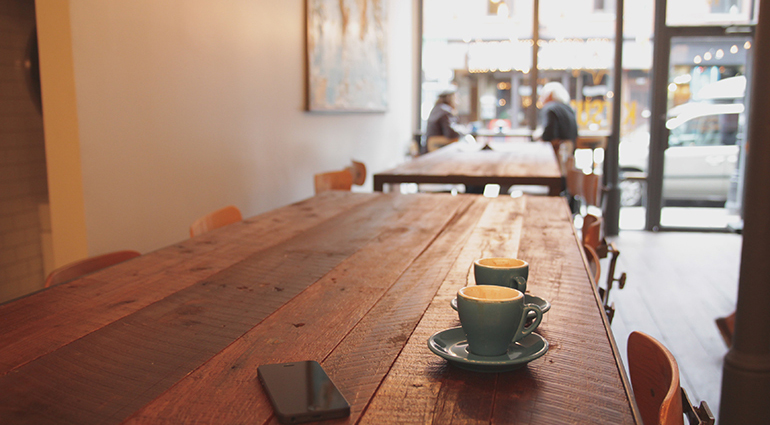 London's Café Rendezvous has nice lighting, comfortable couches, and the smell of coffee in the air. What it doesn't have are prices. Originally started as a business by a local church, the café was transformed a year after it started. The managers felt that God was calling them to do something radical—make everything on the menu free. Today you can order a coffee, cake, or sandwich without cost. There isn't even a donation jar. It's all a gift.
I asked the manager why they were so generous. "We're just trying to treat people the way God treats us," he said. "God gives to us whether we thank him or not. He's generous to us beyond our imaginations."
Jesus died to rescue us from our sins and reconcile us with God (Eph. 2:1–3). He rose from the grave and is alive now. Because of this, every wrong thing we've done can be forgiven, and we can have new life today (vv. 4–5). And one of the most amazing things about this is that it is all free. We can't buy the new life Jesus offers. We can't even donate toward the cost (vv. 8–9). It's all a gift.
As the folks at Café Rendezvous serve their cakes and coffees, they give people a glimpse of God's generosity. You and I are offered eternal life for free because Jesus has paid the bill.
More
10 December 2017, 12:00 am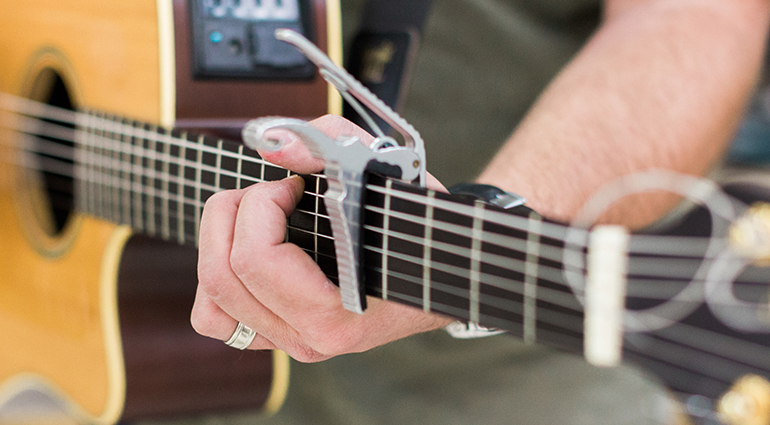 A guest band was leading praise and worship at our church, and their passion for the Lord was moving. We could see—and feel—their enthusiasm.
Then the musicians revealed that they were all ex-prisoners. Suddenly, their songs took on special meaning, and I saw why their words of praise meant so much to them. Their worship was a testimony of lives broken and restored.
The world may embrace success. But stories of failure offer people hope too. They assure us that God loves us no matter how many times we have failed. In his book Hearts of Iron, Feet of Clay, pastor Gary Inrig writes that what we call the Hall of Faith in Hebrews 11 could well be entitled God's Hall of Reclaimed Failures. "There is scarcely an individual in that chapter without a serious blemish in his or her life," he observes. "But God is in the business of restoring failures . . . . That is a great principle of God's grace."
I love the comfort of Psalm 145, which speaks of God's wonderful works (vv. 5-6) and glorious kingdom (v. 11). It describes His compassion (vv. 8-9) and faithfulness (v. 13)—then immediately tells us that He lifts up those who have fallen (v. 14). All His attributes are expressed when He picks us up. He is indeed in the business of restoration.
Have you failed before? We all have. Have you been restored? All who have been redeemed are stories of God's grace.
More
9 December 2017, 12:00 am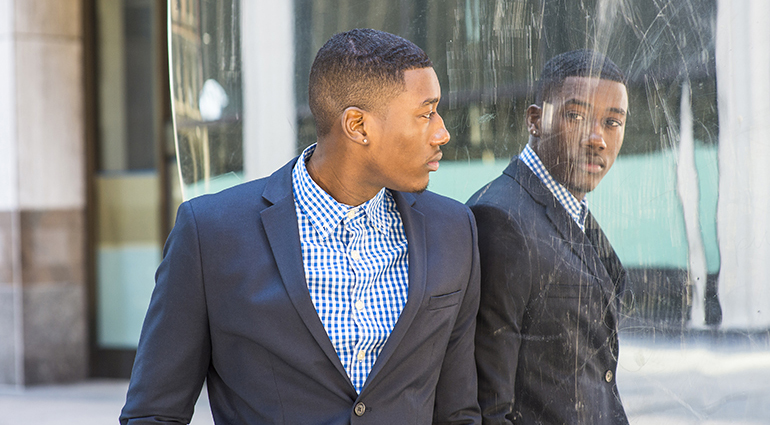 "Change: From the Inside Out or the Outside In?" the headline read, reflecting a popular trend today—the idea that outward changes like a makeover or better posture can be an easy way to change how we feel on the inside—and even change our lives.
It's an appealing concept—who wouldn't want improving our lives to be as easy as a new look? Many of us have learned the hard way that changing deep-rooted habits can seem nearly impossible. Focusing on simple external changes offers hope that there is a quicker path toward improving our lives.
But although such changes can improve our lives, Scripture invites us to seek a deeper transformation—one that is impossible on our own. In fact, in Galatians 3 Paul argued that even God's law—a priceless gift that revealed His will—couldn't heal the brokenness of God's people (vv. 19–22). True healing and freedom required them to, through faith, be "clothed" in Christ (v. 27) through His Spirit (5:5). Sanctified and shaped through Him, they would find their true identity and worth—every believer equally an heir to all of God's promises (3:28–29).
We could easily devote much energy to self-improvement techniques. But the deepest and most satisfying changes in our hearts come in knowing the love that surpasses knowledge (Eph. 3:17–19)—the love that changes everything.
More