18 September 2018, 12:00 am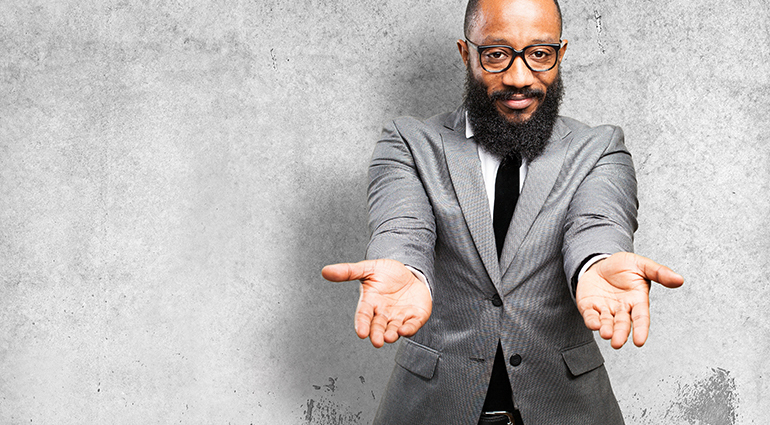 In Charles Spurgeon's many years at his London church during the 1800s, he loved to preach on the riches of Isaiah 49:16, which says that God engraves us on the palms of His hands. He said, "Such a text as this is to be preached hundreds of times!" For, he continued, this thought is so precious that we can run over it in our minds again and again.
Spurgeon makes the wonderful connection between this promise of the Lord to His people, the Israelites, and God's Son, Jesus, on the cross as He died for us. Spurgeon asked, "What are these wounds in Your hands? . . . The engraver's tool was the nail, backed by the hammer. He must be fastened to the Cross, that His people might be truly engraved on the palms of His hands." As the Lord promised to engrave His people on His palms, so Jesus stretched out His arms on the cross, receiving the nails in His wrists so we could be free of our sins.
If and when we are tempted to think that God has forgotten us, we only need to look at our palms and remember God's promise. He has put indelible marks on His hands for us; He loves us that much.
More
17 September 2018, 12:00 am
I was paging through my great-grandmother's Bible when a treasure fell into my lap. On a small scrap of paper, in a young child's handwriting, were the words, "Blessed are the poor in spirit: for theirs is the kingdom of heaven. Blessed are they that mourn: for they shall be comforted" (Matthew 5:3–4 kjv). Scribbled beside those verses in wobbly cursive was my mother's signature.
My great-grandmother had a habit of teaching her grandchildren to write Scripture verses so they would learn them and take them to heart. But the story behind this verse brought tears to my eyes. My grandfather died when my mother was very young, and her little brother (my uncle) died just weeks later. It was in that tragic season that my great-grandmother pointed my mother to Jesus and the comfort only He can give.
Paul wrote Timothy, "I am reminded of your sincere faith, which first lived in your grandmother Lois and in your mother Eunice and, I am persuaded, now lives in you also" (2 Timothy 1:5). Faith isn't inherited, but it is shared. Timothy's mother and grandmother shared their faith with him, and he believed.
When we encourage those close to us to have hope in Jesus, we offer them a legacy of love. Through a simple note, my mother left evidence of my great-grandmother's love for her Savior and her family. Oh, to share Him with those who come after us!
More
16 September 2018, 12:00 am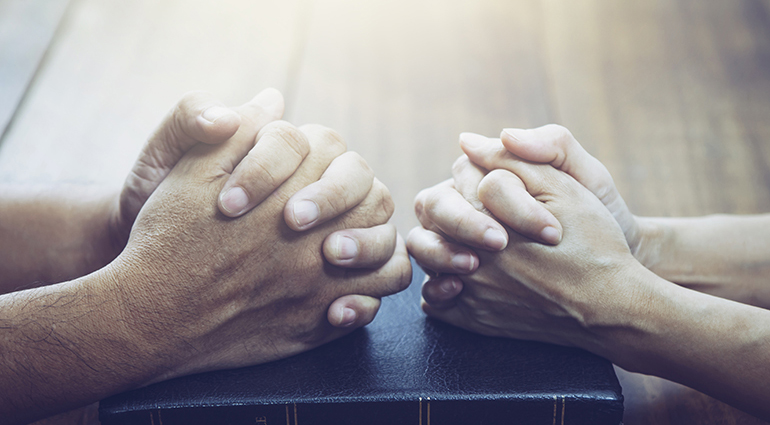 I admire people who record prayer requests in journals tattered from daily handling, those who keep track of every prayer and praise and then faithfully update their lists. I'm inspired by those who gather with others to pray and whose kneeling wears out the carpet at their bedsides. For years, I tried to copy their styles, to simulate a perfect prayer life, and to imitate the eloquence of the so-much-more-articulate-than-me folks. I strived to unravel what I thought was a mystery, as I longed to learn the right way to pray.
Eventually, I learned that our Lord simply desires prayer that begins and ends with humility (Matthew 6:5). He invites us into an intimate exchange through which He promises to listen (v. 6). He never requires fancy or memorized words or phrases (v. 7). He assures us that prayer is a gift, an opportunity to honor His majesty (vv. 9–10), to display our confidence in His provision (v. 11), and to affirm our security in His forgiveness and guidance (vv. 12–13).
God assures us He hears and cares about every single spoken and unspoken prayer, as well as the prayers that slip down our cheeks as silent tears. As we place our trust in God and His perfect love for us, we can be sure praying with a humble heart that's surrendered to and dependent on Him is always the right way to pray.
More
15 September 2018, 12:00 am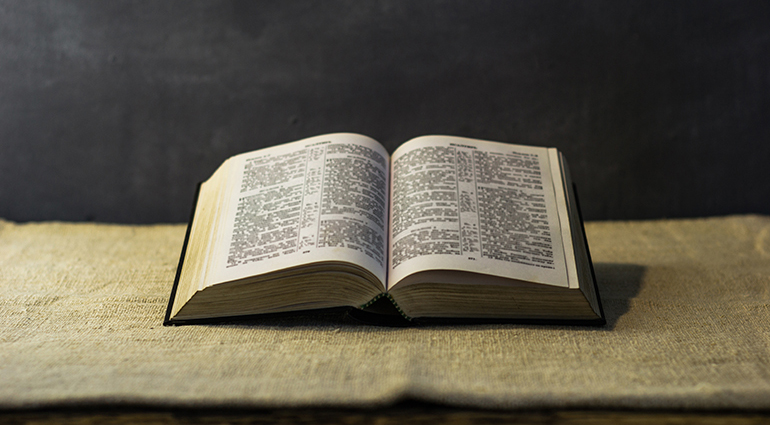 Because I like dark chocolate, I sometimes Google "Is dark chocolate good for you?" I get a variety of results—some good, some bad. You can do the same for almost any food product. Is milk good for you? Is coffee good for you? Is rice good for you? There is a dizzying array of answers to these questions, so you have to be aware that the search itself may not be good for you. It may give you a headache.
But if you are looking for something that is one-hundred-percent good for you all the time, can I recommend the Word of God? Listen to what it can do for the follower of Jesus who is seeking to build His relationship with God.
It can keep you pure (Psalm 119:9, 11).
It blesses you (Luke 11:28).
It makes you wise (Matthew 7:24).
It gives light and understanding (Psalm 119:130).
It helps you grow up spiritually (1 Peter 2:2).
Our Lord God is good: "The Lord is good to all," says Psalm 145:9. And in His goodness, He has provided those who love Him with a guide that helps us see how to enhance our relationship with Him. As we try to decide how to live in a world full of choices, praise God that He has told us in Scripture what is good for us. Let's say with the psalm-writer: "How sweet are your words to my taste, sweeter than honey to my mouth" (Psalm 119:103).
More