18 January 2018, 12:00 am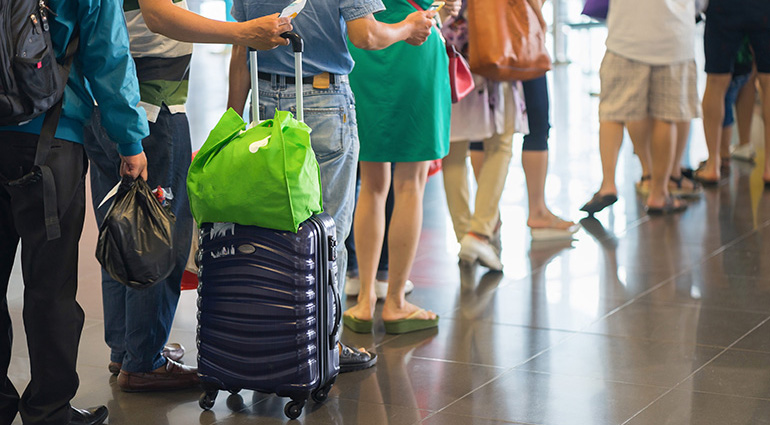 A global computer system outage causes widespread flight cancellations, stranding hundreds of thousands of passengers at airports. During a winter storm, multiple auto accidents close major highways. The person who promised to send a reply "right away" has failed to do so. Delays can often produce anger and frustration, but as followers of Jesus, we have the privilege of looking to Him for help.
One of the Bible's great examples of patience is Joseph, who was sold to slave traders by his jealous brothers, falsely accused by his employer's wife, and imprisoned in Egypt. "But while Joseph was there in the prison, the Lord was with him" (Genesis 39:20-21). Years later, when Joseph interpreted Pharaoh's dream, he was made second in command in Egypt (Genesis 41).
The most remarkable fruit of his patience occurred when his brothers came to buy grain during a famine. "I am your brother Joseph," he told them, "the one you sold into Egypt! And now, do not be distressed and do not be angry with yourselves for selling me here, because it was to save lives that God sent me ahead of you. So then, it was not you who sent me here, but God" (Genesis 45:4–5, 8).
In all our delays, brief or long, may we, like Joseph, gain patience, perspective, and peace as we trust in the Lord.
More
17 January 2018, 12:00 am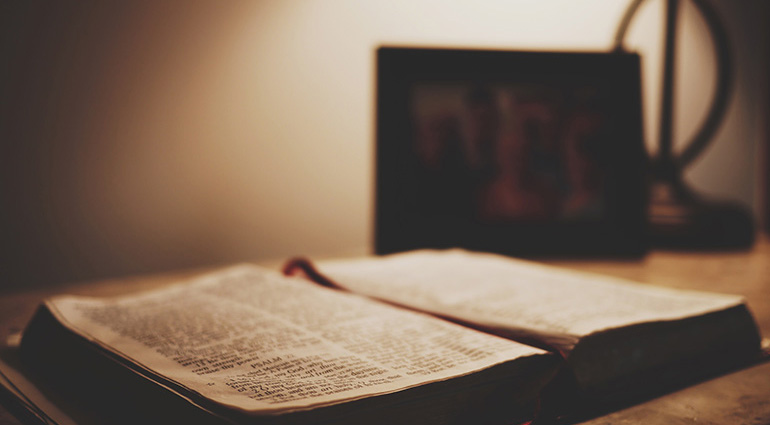 Would you like to cultivate a greater sense of gratitude? George Herbert, 17th-century British poet, encourages readers toward that goal in his poem, Gratefulness: "Thou that hast given so much to me, give one thing more: a grateful heart."
Herbert recognizes the only thing he needs in order to be thankful is simply an awareness of the blessings God has already given him.
The Bible declares Christ Jesus as the source of all blessing in Romans 11:36, "For from him and through him and for him are all things." "All things" encompasses both the extravagant but also the mundane, everyday gifts in our lives. Everything we receive in life comes directly from our heavenly Father (James 1:17), and He willingly gives us those gifts out of His love for us.
To expand my awareness of God's blessings in my life, I am learning to cultivate a heart that acknowledges the source of all the joys I experience each day, but especially the ones I often take for granted. Today those included a crisp morning to run, the anticipation of an evening with friends, a stocked pantry so I could make French toast with my daughters, the beauty of autumn colors outside my window, and the aroma of freshly brewed coffee.
What is the "so much" that God has already given to you? Opening our eyes to those blessings will help us to develop grateful hearts.
More
16 January 2018, 12:00 am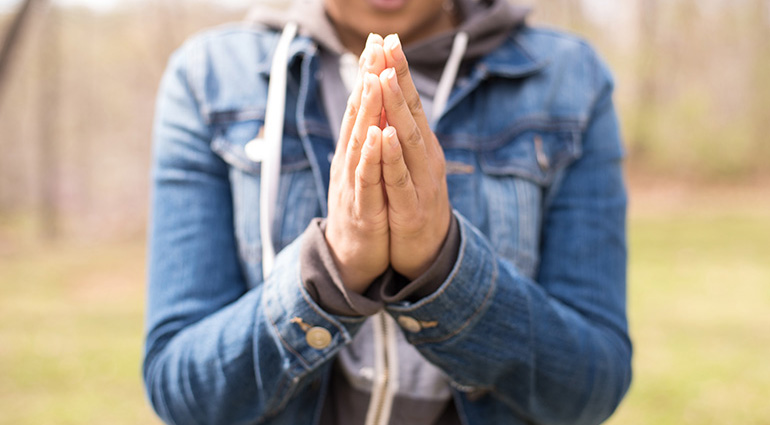 One day, when I was deeply concerned about the welfare of one close to me, I found encouragement in part of the Old Testament story of Samuel, a wise leader of the Israelites. As I read how Samuel interceded for God's people as they faced trouble, I strengthened my resolve to pray for the one I loved.
The Israelites faced the threat of the Philistines, who had previously defeated them when God's people didn't trust in Him (see 1 Samuel 4). After repenting of their sins, they heard that the Philistines were about to attack. This time, however, they asked Samuel to continue praying for them (7:8), and the Lord answered clearly by throwing their enemy into confusion (v. 10). Though the Philistines may have been mightier than the Israelites, the Lord was the strongest of them all.
When we ache over the challenges facing those we love, and fear the situation won't change, we may be tempted to believe that the Lord will not act. But we should never underestimate the power of prayer, for our loving God hears our pleas. We don't know how He will move in response to our petitions, but we know that as our Father He longs for us to embrace His love and to trust in His faithfulness.
Do you have someone you can pray for today?
More
15 January 2018, 12:00 am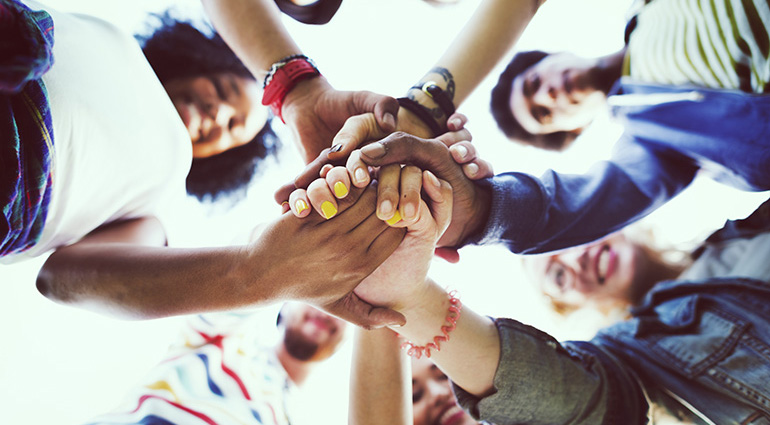 Growing up during the 1950s, I never questioned racism and the segregation practices that permeated daily life in the city where we lived. In schools, restaurants, public transportation, and neighborhoods, people with different shades of skin color were separated.
My attitude changed in 1968 when I entered US Army Basic Training. Our company included young men from many different cultural groups. We soon learned that we needed to understand and accept each other, work together, and accomplish our mission.
When Paul wrote to the first-century church at Colossae, he was well aware of the diversity of its members. He reminded them, "Here there is no Gentile or Jew, circumcised or uncircumcised, barbarian, Scythian, slave or free, but Christ is all, and in all" (Colossians 3:11). In a group where surface as well as deeper differences could easily divide people, Paul urged them to "clothe [themselves] with compassion, kindness, humility, gentleness and patience" (v. 12). And over all these virtues, he told them to put on love "which binds them all together in perfect unity" (v. 14).
Putting these principles into practice may often be a work in progress, but that is what Jesus calls us to. What we as believers hold in common is our love for Him. On that basis, we pursue understanding, peace, and unity as members of the body of Christ.
Amid all our wonderful diversity, we pursue an even greater unity in Christ.
More