15 August 2018, 12:00 am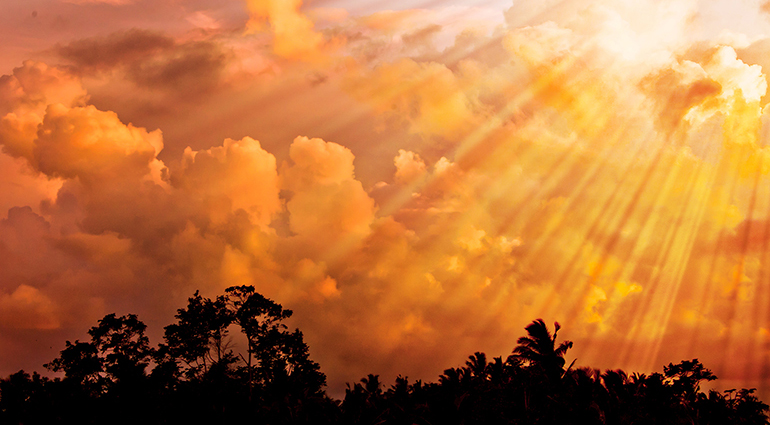 We can find nearly every argument in the book of Job about why there is pain in the world, but the arguing never seems to help Job much. His is a crisis of relationship more than a crisis of doubt. Can he trust God? Job wants one thing above all else: an appearance by the one Person who can explain his miserable fate. He wants to meet God Himself, face to face.
Eventually Job gets his wish. God shows up in person (see Job 38:1). He times His entrance with perfect irony, just as Job's friend Elihu is expounding on why Job has no right to expect a visit from God.
No one—not Job, nor any of his friends—is prepared for what God has to say. Job has saved up a long list of questions, but it is God, not Job, who asks the questions. "Brace yourself like a man," He begins; "I will question you, and you shall answer me" (v. 3). Brushing aside thirty-five chapters' worth of debates on the problem of pain, God plunges into a majestic poem on the wonders of the natural world.
God's speech defines the vast difference between the God of all creation and one puny man like Job. His presence spectacularly answers Job's biggest question: Is anybody out there? Job can only respond, "Surely I spoke of things I did not understand, things too wonderful for me to know" (42:3).
More
14 August 2018, 12:00 am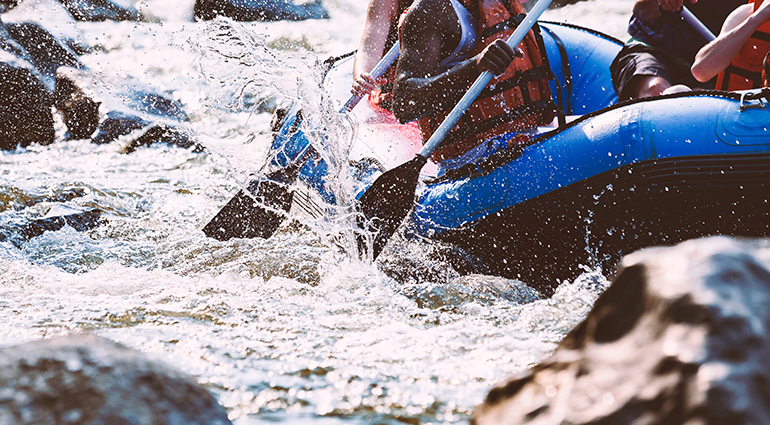 The rafting guide escorted our group to the river's edge and directed us all to put on life jackets and grab paddles. As we climbed into the boat, he assigned us seats to balance the boat's weight, providing stability when we encountered rapids. After highlighting the thrills the watery voyage ahead would hold for us, he detailed a series of directions we could expect to hear—and would need to follow—to effectively steer the boat through the whitewater. He assured us that even though there might be tense moments on the way, our journey would be both exciting and safe.
Sometimes life feels like a white-water rafting trip, one that contains more rapids than we might like. God's promise to Israel, through the prophet Isaiah, can guide our feelings when we fear the worst is happening: "When you pass through the rivers, they will not sweep over you" (Isaiah 43:2). The Israelites faced an overwhelming fear of rejection by God as they went into exile as a consequence of their sin. Yet instead, He affirms them and promises to be with them because He loves them (vv. 2, 4).
God won't abandon us in the rough waters. We can trust Him to guide us through the rapids—our deepest fears and most painful troubles—because He also loves us and promises to be with us.
More
13 August 2018, 12:00 am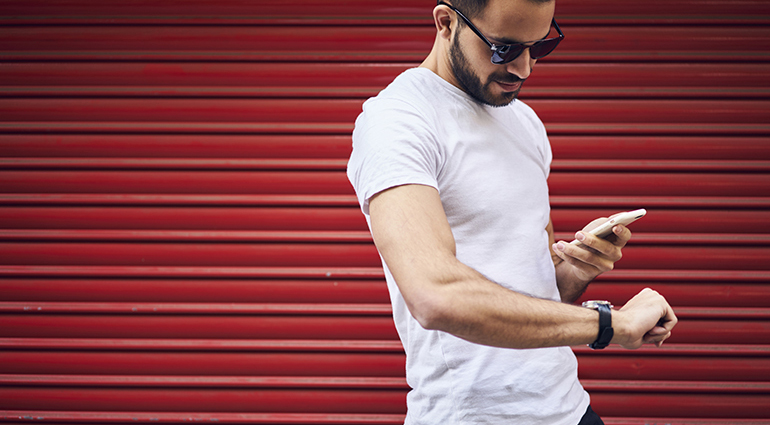 I headed into the post office in a big hurry. I had a number of things on my "to do" list, but as I entered I was frustrated to find a long line backing up all the way to the door. "Hurry up and wait," I muttered, glancing at my watch.
My hand was still on the door when an elderly stranger approached me. "I can't get this copier to work," he said, pointing to the machine behind us. "It took my money and I don't know what to do." Immediately I knew what God wanted me to do. I stepped out of line and was able to fix the problem in ten minutes.
The man thanked me and then left. As I turned to get back in line, it was gone. I walked straight to the service counter.
My experience that day reminds me of Jesus's words: "Give, and it will be given to you. A good measure, pressed down, shaken together and running over, will be poured into your lap. For with the measure you use, it will be measured to you" (Luke 6:38).
My wait seemed shorter because God interrupted my hurry. By turning my eyes to others' needs and helping me give of my time, He gave me a gift. It's a lesson I hope to remember, next time I look at my watch.
More
12 August 2018, 12:00 am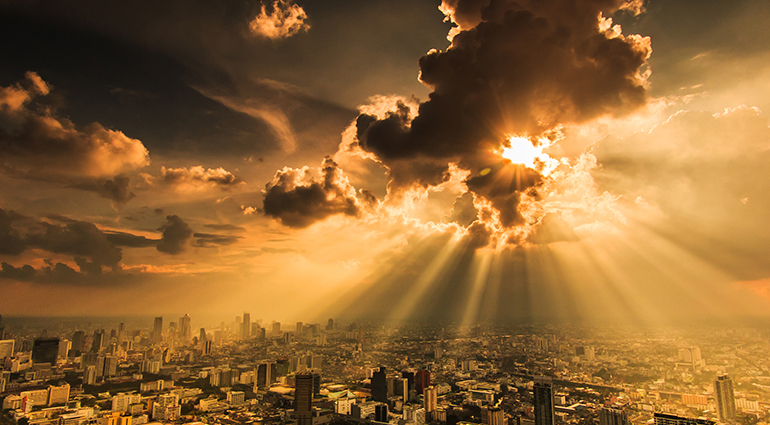 SOS, the Morse code signal, was created in 1905 because sailors needed a way to indicate extreme distress. The signal gained notoriety in 1910 when used by the sinking ship Steamship Kentucky, saving all 46 people aboard.
While SOS may be a more recent invention, the urgent cry for help is as old as humanity. We hear it often in the Old Testament story of Joshua, who faced opposition from fellow Israelites (Joshua 9:18) and challenging terrain (3:15–17) for more than fourteen years as the Israelites slowly conquered and settled the land God had promised them. During this struggle "the Lord was with Joshua" (6:27).
In Joshua 10, the Israelites go to the aid of Gibeonites, allies of Israel who were being attacked by five kings. Joshua knew that he needed the Lord's help to defeat so many powerful enemies (v. 12). God responded with a hailstorm, even stopping the sun in the middle of the sky to give Israel more time to defeat the enemy. Joshua 10:14 recounts, "Surely the Lord was fighting for Israel!"
If you are in the midst of a challenging situation, you can send out an SOS to God. Although help will look different than the assistance Joshua received, perhaps help comes through an unexpected job, an understanding doctor, or peace in the midst of grief. Be encouraged that these are ways He is responding to your call for help and fighting for you.
More