22 February 2018, 12:00 am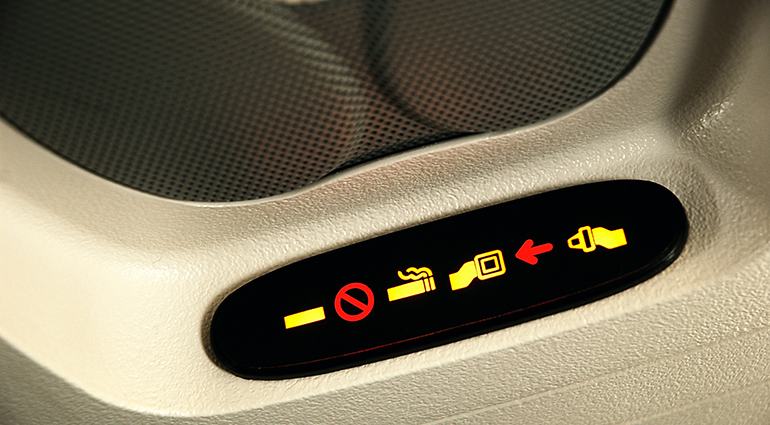 "The captain has turned on the seat belt sign, indicating that we are entering an area of turbulence. Please return to your seats immediately and securely fasten your seat belt." Flight attendants give that warning when necessary because in rough air, unbuckled passengers can be injured. Secured in their seats, they can safely ride out the turbulence.
Most of the time, life doesn't warn us of the unsettling experiences coming our way. But our loving Father knows and cares about our struggles, and He invites us to bring our cares, hurts, and fears to Him. The Scriptures tell us, "This High Priest of ours understands our weaknesses, for he faced all of the same temptations we do, yet he did not sin. So let us come boldly to the throne of our gracious God. There we will receive his mercy, and we will find grace to help us when we need it most" (Hebrews 4:15-16 nlt).
In seasons of turbulence, going to our Father in prayer is the best thing we can do. The phrase "grace to help us when we need it"—means that in His presence we can be "buckled" in peace during threatening times, because we bring our concerns to the One who is greater than all! When life feels overwhelming, we can pray. He can help us through the turbulence.
More
21 February 2018, 12:00 am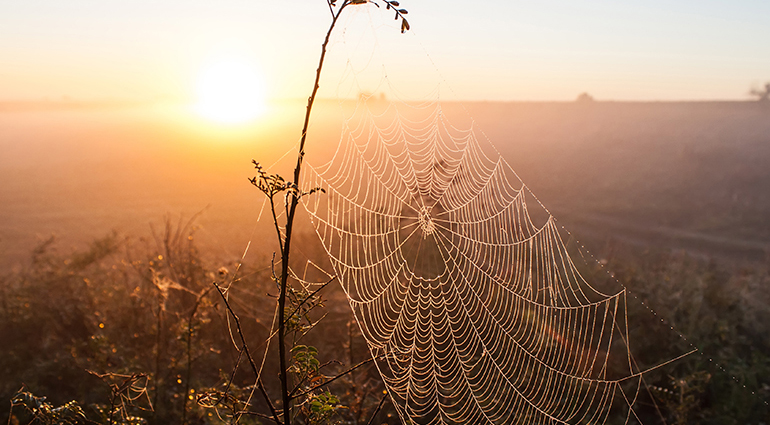 Spiders. I don't know any kid who likes them. At least not in their rooms . . . at bedtime. But as she was getting ready for bed, my daughter spied one dangerously close to her bed. "Daaaad!!!!! Spiiiderrr!!!!!" she hollered. Despite my determination, I couldn't find the eight-legged interloper. "He's not going to hurt you," I reassured her. She wasn't convinced. It wasn't until I told her I'd stay next to her top bunk and stand guard that she agreed to get in bed.
As my daughter settled in, I held her hand. I told her, "I love you so much. I'm right here. But you know what? God loves you even more than Daddy and Mommy. And He's very close. You can always pray to him when you're scared." That seemed to comfort her, and peaceful sleep came quickly.
Scripture repeatedly reassures us God is always near (Psalm 145:18; Romans 8:38–39; James 4:7–8), but sometimes we struggle to believe it. Perhaps that's why Paul prayed for the believers in Ephesus to have strength and power to grasp that truth (Ephesians 3:16). He knew that when we're frightened, we can lose track of God's proximity. But just as I lovingly held my daughter as she went to sleep that night, so our loving heavenly Father is always as close to us as a prayer.
More
20 February 2018, 12:00 am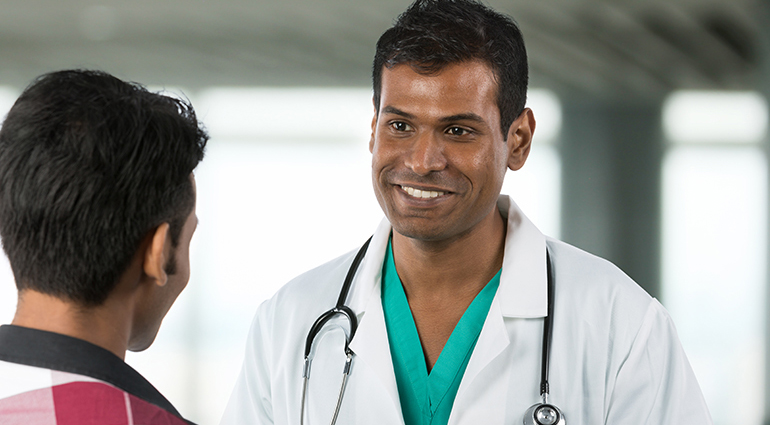 When Dr. Rishi Manchanda asks his patients, "Where do you live?" he's looking for more than an address. He has seen a pattern. Those who come to him for help often live in conditions of environmental stress; molds, pests, and toxins that are making them sick. So Dr. Manchanda has become an advocate of what he calls Upstream Doctors. These are health care workers who, while providing urgent medical care, are working with patients and communities to get to the source of better health.
As Jesus healed those who came to Him (Matthew 4:23–24), He lifted their eyes beyond the need for urgent physical and material care. With His Sermon on the Mount He offered more than a medical miracle (Matthew 5:1-12). Seven times Jesus described attitudes of mind and heart that reflect a well-being that begins with a new vision and promise of spiritual well-being (vv. 3–9). Two more times he called blessed those who experience relentless persecution and find their hope and home in Him (vv. 10–11).
Jesus's words leave me wondering. Where am I living? How aware am I of my need for a well-being that is greater than my urgent need for physical and material relief? As I long for a miracle, do I embrace as enviable the poor, broken, hungry, merciful, peacemaking heart that Jesus calls blessed?
More
19 February 2018, 12:00 am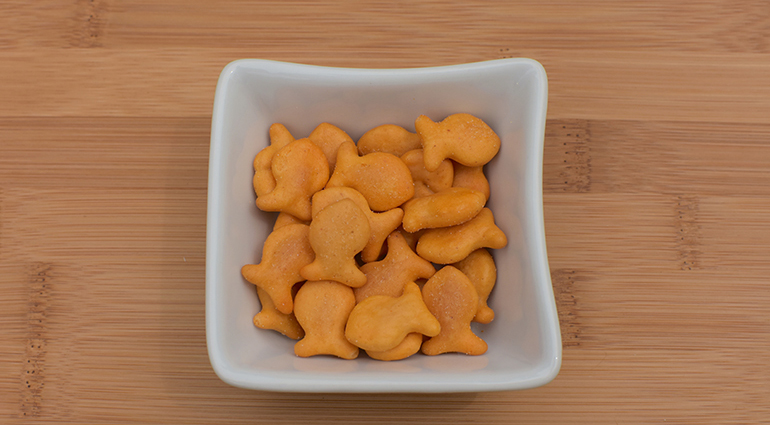 On the way home from church my daughter sat in the backseat enjoying Goldfish crackers as my other children implored her to share. Trying to redirect the conversation, I asked the hoarder of snacks, "What did you do in class today?" She said they made a basket of bread and fish because a child gave Jesus five loaves and two fish that Jesus used to feed more than 5,000 people (John 6:1–13).
"That was very kind of the little boy to share. Do you think maybe God is asking you to share your fish?" I asked. "No, Momma" she replied.
I tried to encourage her not to keep all the crackers to herself. She was unconvinced. "There is not enough for everyone!"
Sharing is hard. It is easier to hold onto what I see in front of me. Perhaps we do the calculation and reason there is simply not enough for everyone. And, the assumption is that if I give, I will be left wanting.
Paul reminds us that all we have comes from God, who wants to enrich us "in every way so that [we] can be generous" (2 Corinthians 9:10–11). The math of heaven isn't a calculation of scarcity but of abundance. We can share joyfully because God promises to care for us even as we are generous to others.
More