19 October 2017, 12:00 am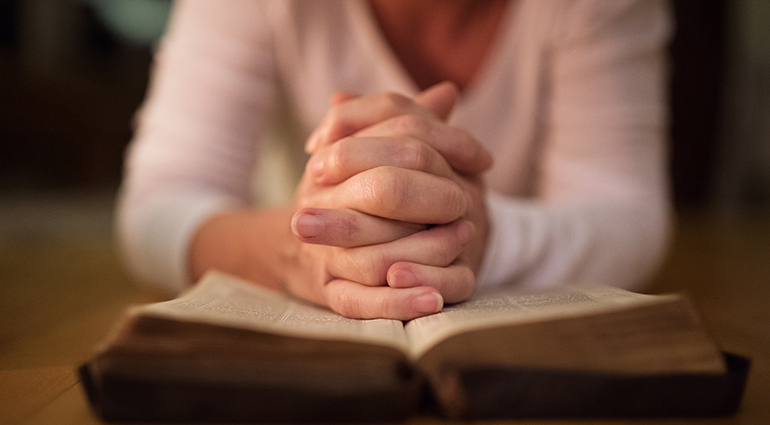 The loud crackling noise startled me. Recognizing the sound, I raced to the kitchen. I'd accidently tapped the start button on the empty coffee maker. Unplugging the appliance, I grabbed the handle of the carafe. I touched the bottom of the container to ensure it wasn't too hot to place on the tile counter. The smooth surface burned my fingertips, blistering my tender skin.
As my husband nursed my wound, I shook my head. I knew the glass would be hot. "I honestly do not know why I touched it," I said.
My response after making such a mistake reminded me of Paul's reaction to a more serious issue in Scripture−the nature of sin.
The apostle admits to not knowing why he does things he knows he shouldn't do and doesn't want to do (Rom. 7:15). Affirming Scripture determines right and wrong (v. 7), he acknowledges the real, complex war constantly waging between the flesh and the spirit in the struggle against sin (vv. 15–23). Confessing his own weaknesses, he offers hope for victory now and forever (7:24–25).
When we surrender our lives to Christ, His gives us His Holy Spirit who empowers us to choose to do right (8:8–10). As He enables us to obey God's Word, we can avoid the searing sin that separates us from the abundant life God promises those who love Him.
More
18 October 2017, 12:00 am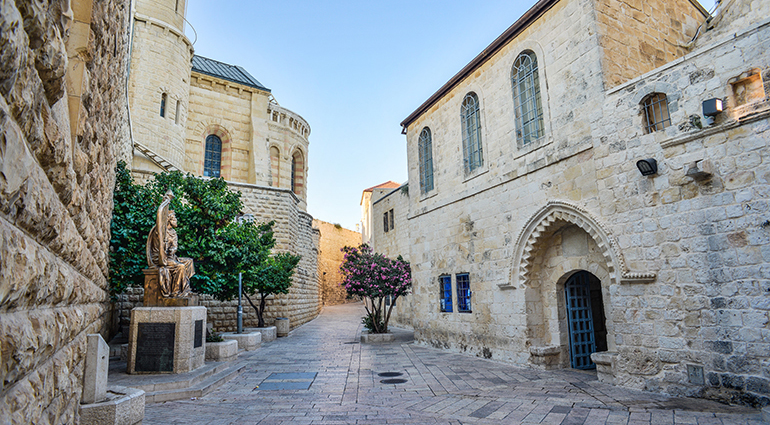 After centuries of war and destruction, the modern city of Jerusalem is literally built on its own rubble. During a family visit, we walked the Via Dolorosa (The Way of Sorrow), the route tradition says Jesus followed on His way to the cross. The day was hot, so we paused for a rest and descended to the cool basement of the Convent of the Sisters of Zion. There I was intrigued by the sight of ancient pavement stones unearthed during recent construction—stones etched with games played by Roman soldiers during their idle moments.
Those particular stones, even though likely from a period later than Jesus, caused me to ponder my spiritual life at the time. Like a bored soldier passing time in idle moments, I had become complacent and uncaring toward God and others. I was deeply moved by remembering that near the place I was standing, the Lord was beaten, mocked, insulted, and abused as He took all of my failure and rebellion on Himself.
"He was pierced for our transgressions, he was crushed for our iniquities; the punishment that brought us peace was on him, and by his wounds we are healed" (Isa. 53:5).
My encounter with the stones still speaks to me of Jesus's loving grace that is greater than all my sin.
More
17 October 2017, 12:00 am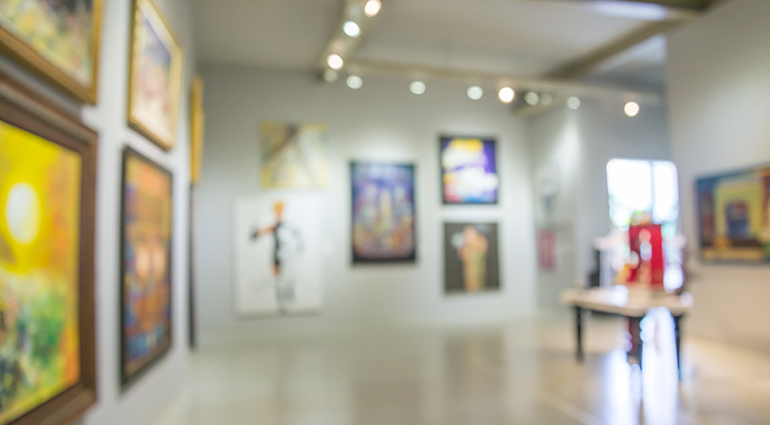 On a visit to the National Gallery of Art in Washington, DC, I saw a masterpiece called "The Wind." The painting showed a storm moving through a wooded area. Tall, thin trees leaned to the left. Bushes thrashed in the same direction
In an even more powerful sense, the Holy Spirit is able to sway believers in the direction of God's goodness and truth. If we go along with the Spirit, we can expect to become more courageous and more loving. We will also become more discerning about how to handle our desires (2 Tim. 1:7).
In some situations, however, the Spirit nudges us toward spiritual growth and change, but we respond with a "no." Continually stonewalling this conviction is what Scripture calls "quench[ing] the spirit" (1 Thess. 5:19). Over time, things we once considered wrong appear not to be quite as bad.
When our relationship with God seems distant and disconnected, this may be because the Spirit's conviction has been repeatedly brushed aside. The longer this goes on, the harder it is to see the root of the problem. Thankfully, we can pray and ask God to show us our sin. If we turn away from sin and recommit ourselves to Him, God will forgive us and revive the power and influence of His Spirit within us.
More
16 October 2017, 12:00 am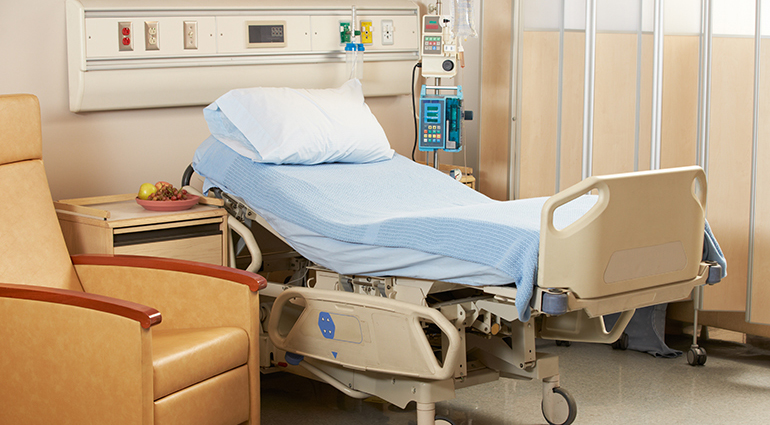 Jay Bufton turned his hospital room into a lighthouse.
The 52-year-old husband, father, high school teacher, and coach was dying of cancer, but his room—Room 5020—became a beacon of hope for friends, family, and hospital workers. Because of his joyful attitude and strong faith, nurses wanted to be assigned to Jay. Some even came to see him during off hour
Even as his once-athletic body was wasting away, he greeted anyone and everyone with a smile and encouragement. One friend said, "Every time I visited Jay he was upbeat, positive, and filled with hope. He was, even while looking cancer and death in the face, living out his faith."
At Jay's funeral, one speaker noted that Room 5020 had a special meaning. He pointed to Genesis 50:20, in which Joseph says that although his brothers sold him into slavery, God turned the tables and accomplished something good: "the saving of many lives." Cancer invaded Jay's life, but by recognizing God's hand at work Jay could say that "God meant it for good." That's why Jay could use even the ravages of cancer as an open door to tell others about Jesus.
What a legacy of unwavering trust in our Savior even as death was knocking at the door! What a testimony of confidence in our good and trustworthy God!
More