21 October 2018, 12:00 am
For years, feelings of unworthiness and shame over my less-than-godly past had an adverse impact on every aspect of my life. What if others discovered the extent of my blemished reputation? Though God helped me muster up courage to invite a ministry leader to lunch, I strived to seem perfect. I scrubbed my house spotless, whipped up a three-course meal, and donned my best jeans and blouse.
I rushed to turn off the front-yard sprinklers. Twisting the leaking nozzle, I screamed when a gush of water drenched me. With towel-dried hair and smeared makeup, I changed into dry sweats and a T-shirt . . . just in time to hear the doorbell. Frustrated, I confessed my morning's antics and motives. My friend shared her battles with fear and insecurity stemming from guilt over past failings. After we prayed, she welcomed me to her team of God's imperfect servants.
The apostle Paul accepted his new life in Christ, refusing to deny his past or let it stop him from serving the Lord (1 Timothy 1:12­–14). Because Paul knew Jesus's work on the cross saved and changed him—the worst of sinners—he praised God and encouraged others to honor and obey Him (vv. 15–17).
When we accept God's grace and forgiveness, we're freed from our past. Flawed but fiercely loved, we have no reason to be ashamed of our real faces as we serve others with our God-given gifts.
More
20 October 2018, 12:00 am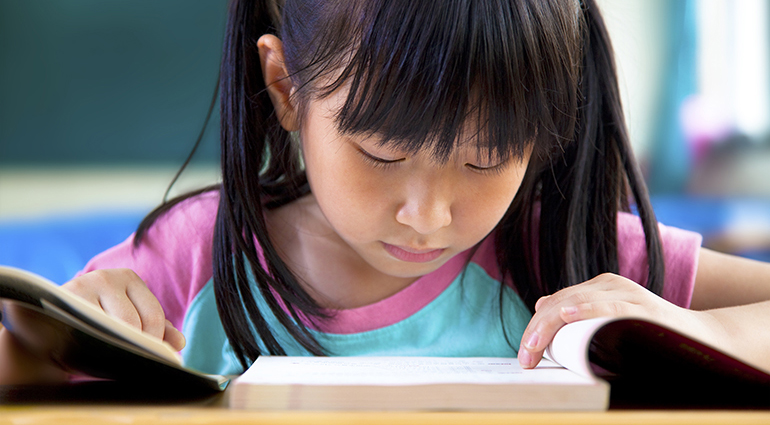 After several years of struggling to keep up in her studies, Angie was finally taken out of her elite primary school and transferred to a "normal" one. In Singapore's intensely competitive education landscape, where being in a "good" school can improve one's future prospects, many would see this as a failure.
Angie's parents were disappointed, and Angie herself felt as if she had been demoted. But soon after joining her new school, the nine year old realized what it meant to be in a class of average students. "Mummy, I belong here," she said. "I'm finally accepted!"
It reminded me of how excited Zacchaeus must have felt when Jesus invited Himself to the tax collector's home (Luke 19:5). Christ was interested in dining with those who knew they were flawed and didn't deserve God's grace (v. 10). Having found us—and loved us—as we were, Jesus gives us the promise of perfection through His death and resurrection. We are made perfect through His grace alone.
I've often found my spiritual journey to be one of constant struggle, knowing that my life falls far short of God's ideal. How comforting it is know that we are always accepted, for the Holy Spirit is in the business of molding us to be like Jesus.
More
19 October 2018, 12:00 am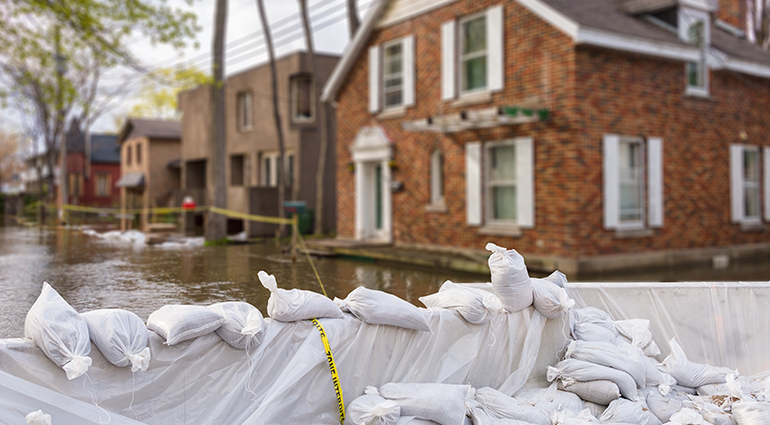 Hurricane Harvey brought catastrophic flooding to eastern Texas in 2017. The onslaught of rain stranded thousands of people in their homes, unable to escape the floodwaters. In what was dubbed the "Texas Navy," many private citizens brought boats from other parts of the state and nation to help evacuate stranded people.
The actions of these valiant, generous men and women call to mind the encouragement of Proverbs 3:27, which instructs us to help others whenever we are able. They had the power to act on behalf of those in need by bringing their boats. And so they did. Their actions demonstrate a willingness to use whatever resources they had at their disposal for the benefit of others.
We may not always feel adequate for the task at hand; often we become paralyzed by thinking we don't have the skills, experience, resources, or time to help others. In such instances, we're quick to sideline ourselves, discounting what we do have that might be of assistance to someone else. The Texas Navy couldn't stop the floodwaters from rising, nor could they legislate government aid. But they used what they had within their power—their boats—to come alongside the deep needs of their fellow men. May we all bring our "boats"—whatever they may be—to take the people in our paths to higher ground.
More
18 October 2018, 12:00 am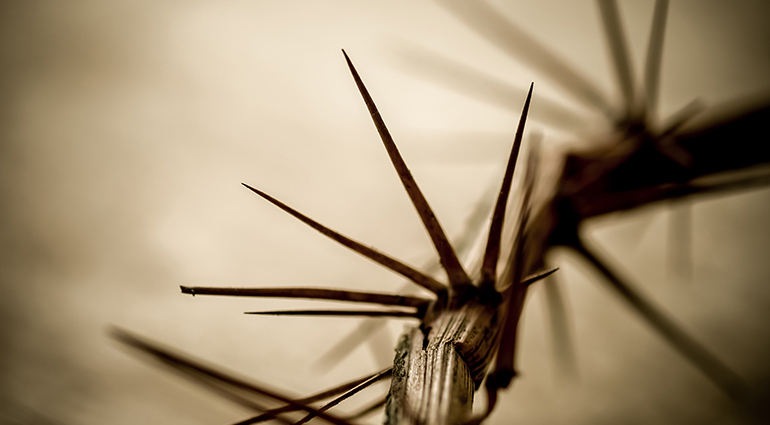 The thorn pricked my index finger, drawing blood. I hollered and then groaned, drawing back my hand instinctively. But I shouldn't have been surprised: trying to prune a thorny bush without gardening gloves was a recipe for exactly what just happened.
The pain throbbing in my finger—and the blood flowing from it—demanded attention. And as I searched for a Band-Aid, I found myself unexpectedly thinking about my Savior. After all, soldiers forced Jesus to don an entire crown of thorns (John 19:1–3). If one thorn hurt this much, I thought, how much agony would an entire crown of them inflict? And that just a small portion of the physical pain He suffered. A whip flogged his back. Nails penetrated His wrists and ankles. A spear pierced His side.
But Jesus endured spiritual pain too. Verse 5 of Isaiah 53 tells us, "But he was pierced for our transgressions, he was crushed for our iniquities; the punishment that brought us peace was on him." The "peace" Isaiah talks about here is another way of talking about forgiveness. Jesus allowed Himself to be pierced—by a sword, by nails, by a crown of thorns—to bring us spiritual peace with God. His sacrifice, His willingness to die on our behalf, paved the way to make a relationship with the Father possible. And He did it, Scripture tells us, for me. For you.
More