23 September 2017, 12:00 am
A man named Refuge Rabindranath has been a youth worker in Sri Lanka for more than ten years. He often interacts with the youth late into the night—playing with them, listening to them, counseling and teaching them. He enjoys working with the young people, but it can be disheartening when promising students sometimes walk away from the faith. Some days he feels a bit like Simon Peter in Luke 5.
Simon had been working hard all night but caught no fish (Luke 5:5). He felt discouraged and tired. Yet when Jesus told him to "put out into deep water, and let down the nets for a catch" (v. 4), Simon replied, "Because you say so, I will let down the nets" (v. 5).
Simon's obedience is remarkable. As a seasoned fisherman, he knew that fish move to the bottom of the lake when the sun is up, and the dragnets they used could not go deep enough to catch those fish.
His willingness to trust Jesus was rewarded. Not only did Simon catch a large number of fish, he gained a deeper understanding of who Jesus is. He moved from calling Jesus "Master" (v. 5) to calling Him "Lord" (v. 8). Indeed, "listening" often allows us to see the works of God firsthand and draw closer to Him.
Perhaps God is calling you to "let down your nets again." May we reply as Simon did: "Because You say so, Lord, I will."
More
22 September 2017, 12:00 am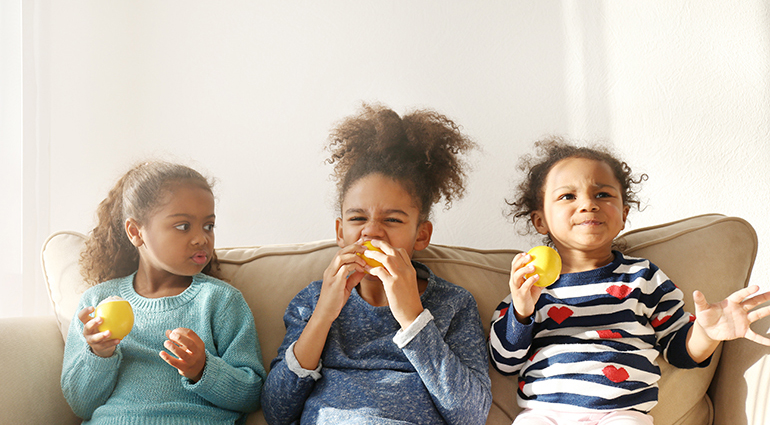 When our toddler first bit into a lemon wedge, he wrinkled his nose, stuck out his tongue, and squeezed his eyes shut. "Sow-wah," he said (sour).
I chuckled as I reached for the piece of fruit, intending to toss it into the trash.
"No!" Xavier scampered across the kitchen to get away from ne. "Moe-wah!" (more). His lips puckered with every juice-squirting bite. I winced when he finally handed me the rind and walked away.
My taste buds accurately reflect my partiality to the sweet moments in life. My preference for avoiding all things bitter reminds me of Job's wife, who seems to have shared my aversion to the sourness of suffering.
Job surely didn't delight in hardship or trouble, yet he honored God through heart-wrenching circumstances (Job 1:1–22). When painful sores afflicted Job's body, he endured the agony (Job 2:7–8). His wife told him to give up on God (v. 9), but Job responded by trusting the Lord through suffering and afflictions (v. 10).
It's natural to prefer avoiding the bitter bites in life. We can even be tempted to lash out at God when we're hurting. But the Lord uses trials, teaching us how to trust Him, depend on Him, and surrender to Him as He enables us to persevere through difficult times. And like Job, we don't have to enjoy suffering to learn to savor the unexpected sweetness of sour moments−the divine strengthening of our faith.
More
21 September 2017, 12:00 am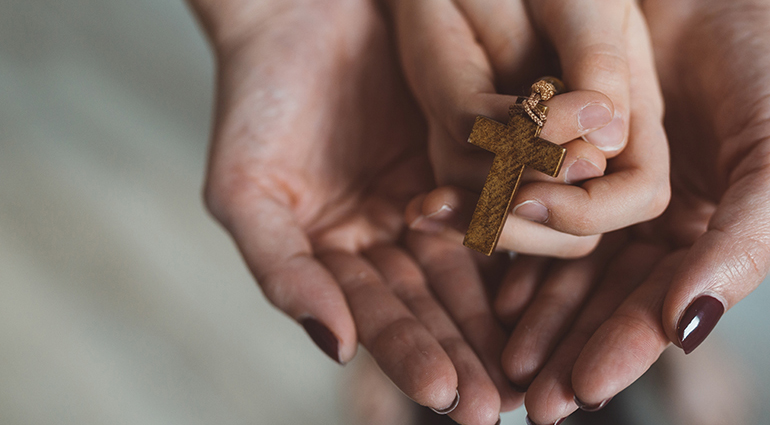 Singer/songwriter Robert Hamlet wrote "Lady Who Prays for Me" as a tribute to his mother who made a point of praying for her boys each morning before they went to the bus stop. After a young mom heard Hamlet sing his song, she committed to praying with her own little boy. The result was heartwarming! Just before her son went out the door, his mother prayed for him. Five minutes later he returned . . . bringing kids from the bus stop with him! His mom was taken aback and asked what was going on. The boy responded, "Their moms didn't pray with them."
In the book of Ephesians, Paul urges us to pray "on all occasions with all kinds of prayers" (6:18). Demonstrating our daily dependence on God is essential in a family since many children first learn to trust God as they observe genuine faith in the people closest to them (2 Tim. 1:5). There is no better way to teach the utmost importance of prayer than by praying for and with our children. It is one of the ways they begin to sense a compelling need to reach out personally to God in faith.
When we "start children off" by modeling "a sincere faith" in God (Prov. 22:6; 2 Tim. 1:5), we give them a special gift, an assurance that God is an ever-present part of our lives—continually loving, guiding, and protecting us.
More
20 September 2017, 12:00 am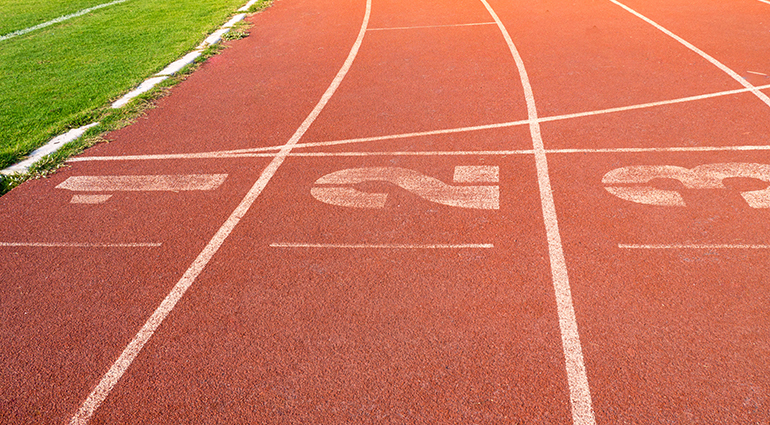 In the 2016 Rio Olympics, two athletes in the 5,000 meters race caught the world's attention. About 3,200 meters into the race, New Zealander Nikki Hamblin and American Abbey D'Agostino collided and fell. Abbey was quickly up on her feet, but stopped to help Nikki. Moments after the two athletes had started running again, Abbey began faltering, her right leg injured as a result of the fall. It was now Nikki's turn to stop and encourage her fellow athlete to finish the race. When Abbey eventually stumbled across the finish line, Nikki was waiting to embrace her. What a beautiful picture of mutual encouragement!
It reminds me of a passage in the Bible: "Two are better than one . . . If either of them falls down, one can help the other up. But pity anyone who falls and has no one to help them up" (Eccl. 4:9–10). As runners in a spiritual race, we need one another—perhaps even more so, for we are not racing in competition with each other but as members of the same team. There'll be moments where we falter and need someone to pick us up; at other times, someone may need our encouragement through our prayers or presence.
The spiritual race is not to be run alone. Is God leading you to be a Nikki or Abby in someone's life? Respond to His prompting today, and let's finish the race!
More