24 May 2018, 12:00 am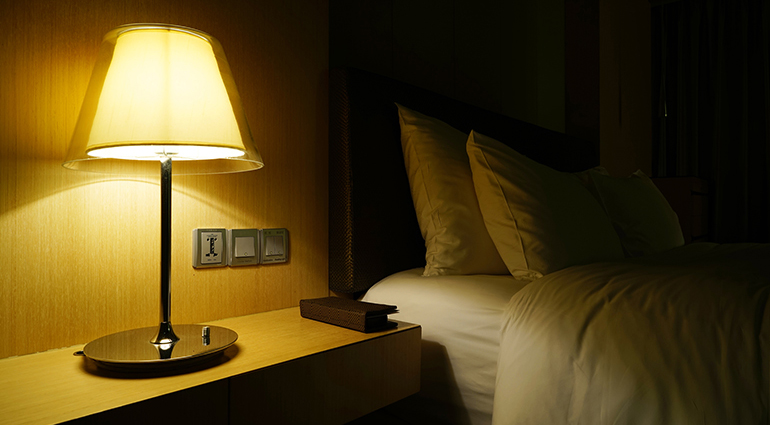 What keeps you awake at night? Lately I've been losing sleep, tossing and turning on my bed, trying to work out a solution to an issue. Eventually I began fretting about not getting enough rest to handle the challenges of the next day!
Sound familiar? Troubled relationships, an uncertain future, whatever it is—we all give in to worry at one point or another.
King David was clearly in distress when he penned Psalm 4. People were ruining his reputation with groundless accusations (v. 2). And some were questioning his competency to rule (v. 6). David probably felt angry for being treated so unfairly. Surely he could have spent nights stewing about it. Yet we read these remarkable words: "In peace I will lie down and sleep" (v. 8).
Charles Spurgeon explains verse 8 beautifully: "In thus lying down, . . . [David] resigned himself into the hands of another; he did so completely, for in the absence of all care, he slept; there was here a perfect trust."
What inspired this trust? From the start, David was confident that God would answer his prayers (v. 3). And he was sure that since God had chosen to love him, He would lovingly meet his needs.
May God help us to rest in His power and presence when worries threaten. In His sovereign and loving arms, we can "lie down and sleep."
More
23 May 2018, 12:00 am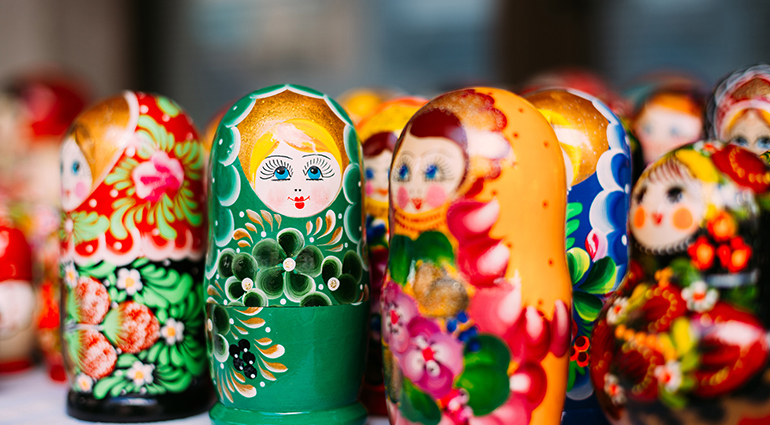 The "Babushka Lady" is one of the mysteries surrounding the 1963 assassination of US President John F. Kennedy. Captured on film recording the events with a movie camera, she has proven to be elusive. This mystery woman, wearing an overcoat and scarf (resembling a Russian babushka), has never been identified and her film has never been seen. For decades, historians and scholars have speculated that fear has prevented the "Babushka Lady" from telling her story of that dark November day.
No speculation is needed to understand why Jesus's disciples hid. They cowered in fear because of the authorities (John 20:19) who had killed their Master—reluctant to come forward and declare their experience. But then Jesus rose from the grave. The Holy Spirit soon arrived and you couldn't keep those once-timid followers of Christ quiet! On the day of Pentecost, a Spirit-empowered Simon Peter declared, "Let all Israel be assured of this: God has made this Jesus, whom you crucified, both Lord and Messiah" (Acts 2:36).
The opportunity to boldly speak in Jesus's name is not limited to those with daring personalities or career ministry training. It is the indwelling Spirit who enables us to tell the good news of Jesus. By His strength, we can experience the courage to share our Savior with others.
More
22 May 2018, 12:00 am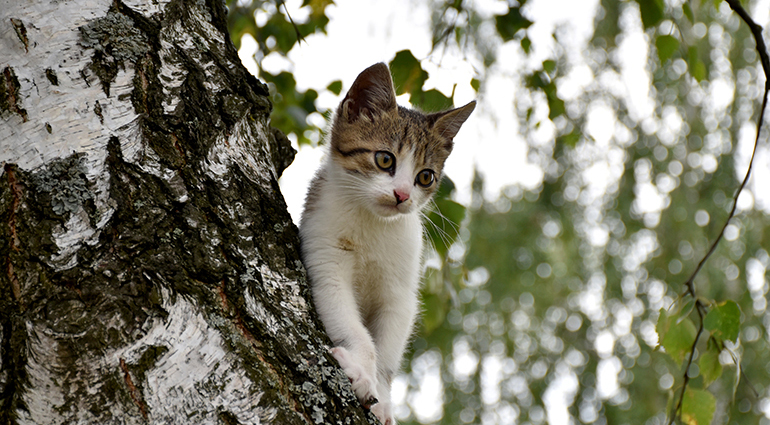 My mother discovered my kitten, Velvet, atop the kitchen counter, devouring homemade bread. With a huff of frustration, she scooted her out the door. Hours later, we searched our yard for the missing cat without success. A faint meow whistled on the wind, and I looked up to the peak of a poplar tree where a black smudge tilted a branch.
In her haste to flee my mother's frustration over her behavior, Velvet chose a more precarious predicament. Is it possible that we sometimes do something similar—running from our errors and putting ourselves in danger? And even then God comes to our rescue?
The prophet Jonah fled in disobedience from God's call to preach to Nineveh, and was swallowed up by a great fish. "From inside the fish Jonah prayed to the Lord his God. He said: "In my distress I called to the Lord, and he answered me" (Jonah 2:1–2). God heard Jonah's plea and, "commanded the fish, and it vomited Jonah onto dry land" (2:10). Then God gave Jonah another chance (3:1).
After exhausting our efforts to woo Velvet down, we summoned the local fire department. With the longest ladder fully extended, a kind man climbed high, plucked my kitten from her perch, and returned to place her safely in my arms.
Oh the heights—and the depths—God goes to in rescuing us from our disobedience with His redeeming love!
More
21 May 2018, 12:00 am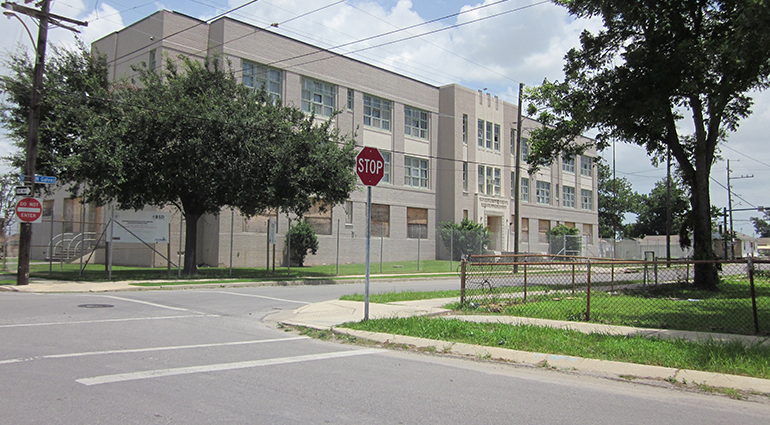 In 1960, six-year-old Ruby Bridges was the first African-American child to integrate an all-white public elementary school in the American South. Every day for months, federal marshals escorted Ruby past a mob of angry parents shouting curses, threats and insults at her. Safely inside, she sat in a classroom alone with Barbara Henry, the only teacher willing to instruct her while parents kept their children from attending school with Ruby.
Noted child psychologist Robert Coles met with Ruby for several months to help her cope with the fear and stress she experienced. He was amazed by the prayer Ruby said every day as she walked to school and back home. "Please, God, forgive them because they don't know what they're doing" (Luke 23:34).
The words of Jesus spoken from the cross were stronger than the hatred and insults hurled at Him. In the most agonizing hours of His life, our Lord demonstrated the radical response He taught His followers: "Love your enemies, do good to those who hate you, bless those who curse you, pray for those who mistreat you . . . . Be merciful, just as your Father is merciful" (Luke 6:27–28,
This remarkable approach is possible only as we consider the powerful love Jesus has given us – love stronger than even the deepest hatred.
Ruby Bridges helped show us the way.
More